Inalize for companies in the healthcare testing market
In connection with the COVID pandemic, self-testing was a powerful weapon in the battle to limit the spread of infection and the effects of the pandemic.
This in turn has led to self-sampling at home as a method that has been accepted and has also become an integral part of consumer healthcare. Despite this new customer behavior, it can be a challenge for many companies that offer different types of healthcare tests to reach the volumes required to also achieve profitability and generate growth.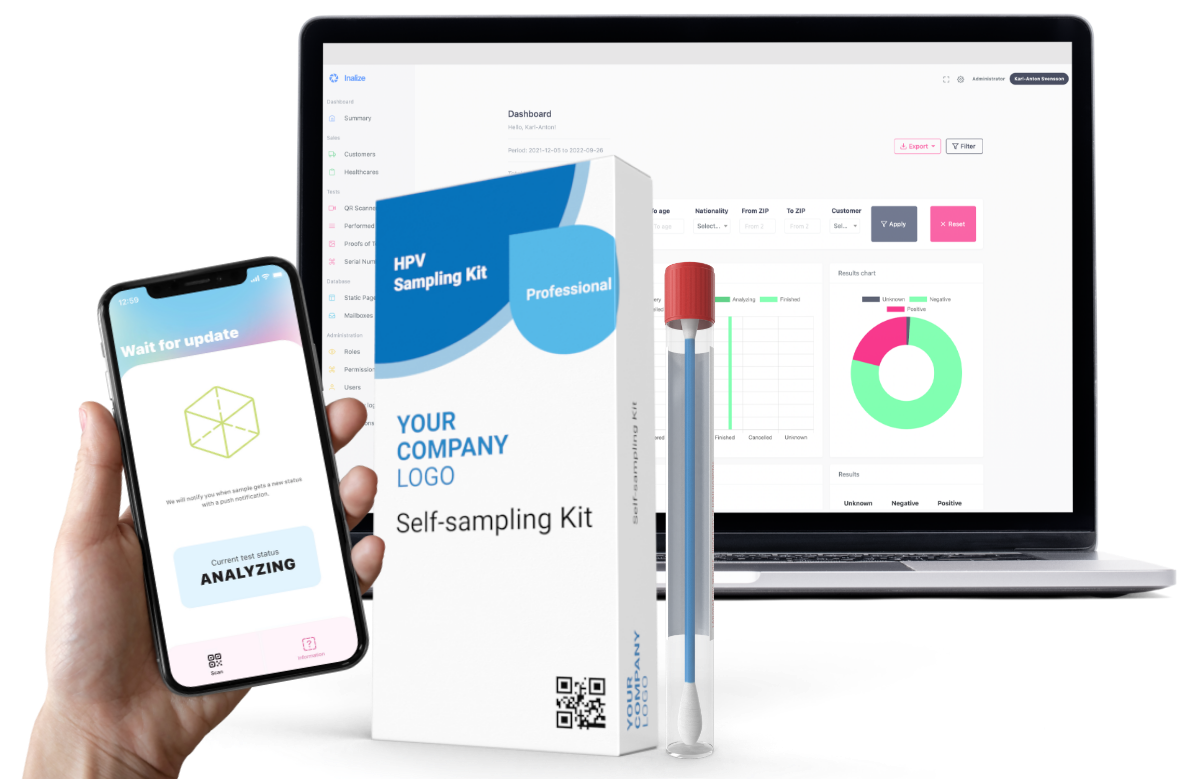 Inalize's logistics solution and IT platform constitute a complete offering for companies that offer self-sampling and analysis to consumers. Our complete solution enables increased profitability and simplifies market expansion – both nationally and internationally. Through Inalize, you get a partner who takes responsibility for the entire chain – from sending out sampling kits to distribution between user and laboratory, as well as test results in a digital and easily accessible way. We also give you the opportunity to offer Inalize mobile application and back-end solution in your own brand profile, where the interface can also be adapted to your existing IT system.
Reach new geographical markets
Expand your customer base
Monitor and plan operations using real-time flow
More benefits
Eliminate expensive development costs

Minimize cost per analysis

Streamline costs and simplify management and communication

Access a global network of partners

Easy access to statistics and key figures with digital reporting

Access to a supporting documentation for health recommendations

Exceeds GDPR requirements throughout the chain
Your partner for safe sampling
With Inalize's complete self-sampling infrastructure, we help you with a customized solution based on your needs. We not only provide a leading IT platform and an efficient logistics solution, but also provide you with a global network of the right partners in distribution, materials and analysis. This way, you can easily achieve desired volumes and efficiently manage analyses – all according to your needs.