Inalize for packaging and distribution providers
The packaging and distribution of sampling kits and letters is a critical part of the remote sampling process.
Sensitive personal data is handled here in a traditional fashion. And in the event of a human error, there is a risk that samples and letters will be confused. Moreover, a traditional solution has a need to budget for postage costs for each test result.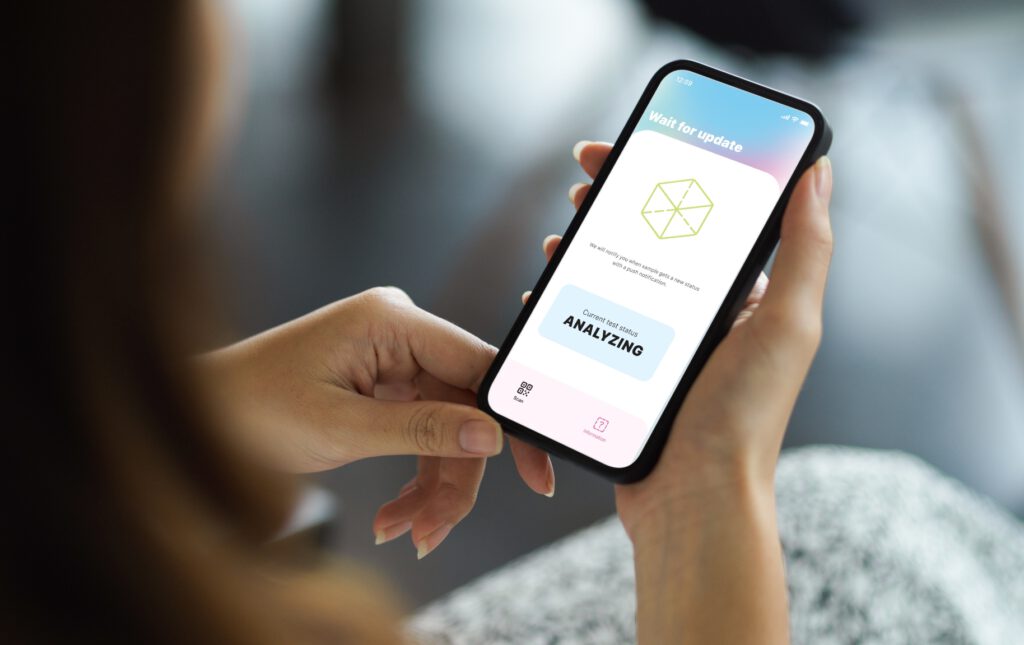 With the Inalize solution, the risk of samples being mixed up or sent to the wrong person is eliminated, as the sampling kits do not need to contain sensitive personal data. Instead, we use QR codes and digital signatures to match users with the relevant test. Our solution also eliminates the cost of postage by digitizing the test results. In addition, Inalize offers a network that provides access to partners in new markets. This means that a partnership with us creates new business opportunities, without you having to make your own sales efforts to grow.
Exceeds GDPR requirements throughout the chain
Improved patient security and discretion with unique QR codes 
Reach new geographical markets
More benefits
Expand your customer base
Access a global network of partners
Streamlining costs by digitizing test results
Your partner for safe sampling
With Inalize's complete self-sampling infrastructure, we help you with a customized solution based on your needs. We not only provide a leading IT platform and an efficient logistics solution, but also provide you with a global network of the right partners in distribution, materials and analysis. This way, you can easily achieve desired volumes and efficiently manage analyses – all according to your needs.